Star Awards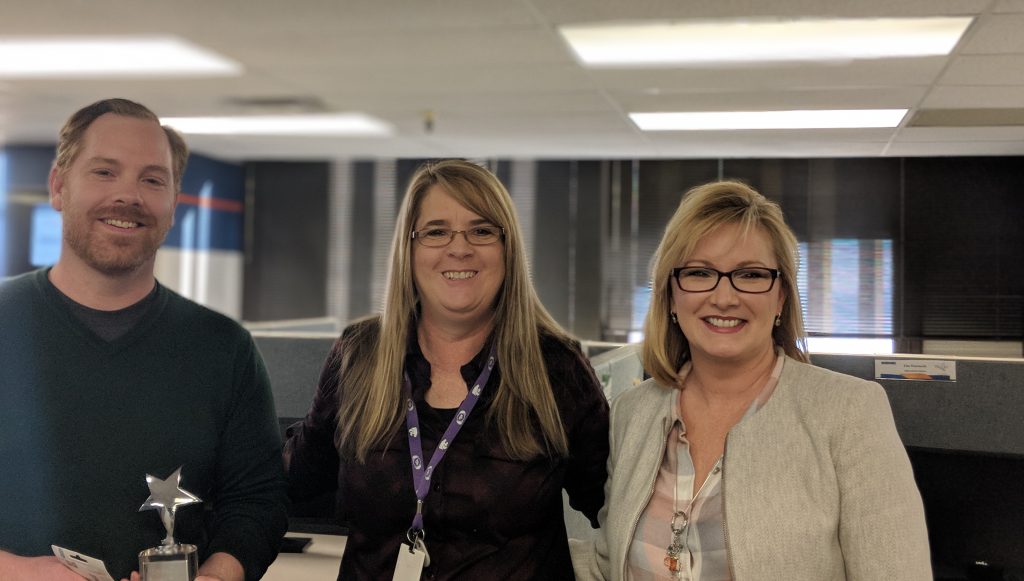 Laura Mitchell and Sean Whitworth
Nominated by Jae Whang
In reviewing data for a very important client, Laura and Sean noticed there had been a recent downturn in shipments. They felt empowered to take the initiative and dig deeper into the situation to determine the reason for the downturn and then brought their findings to the attention of the Solutions Strategist. Their proactive action has allowed LynnCo to muster additional resources to address the issue.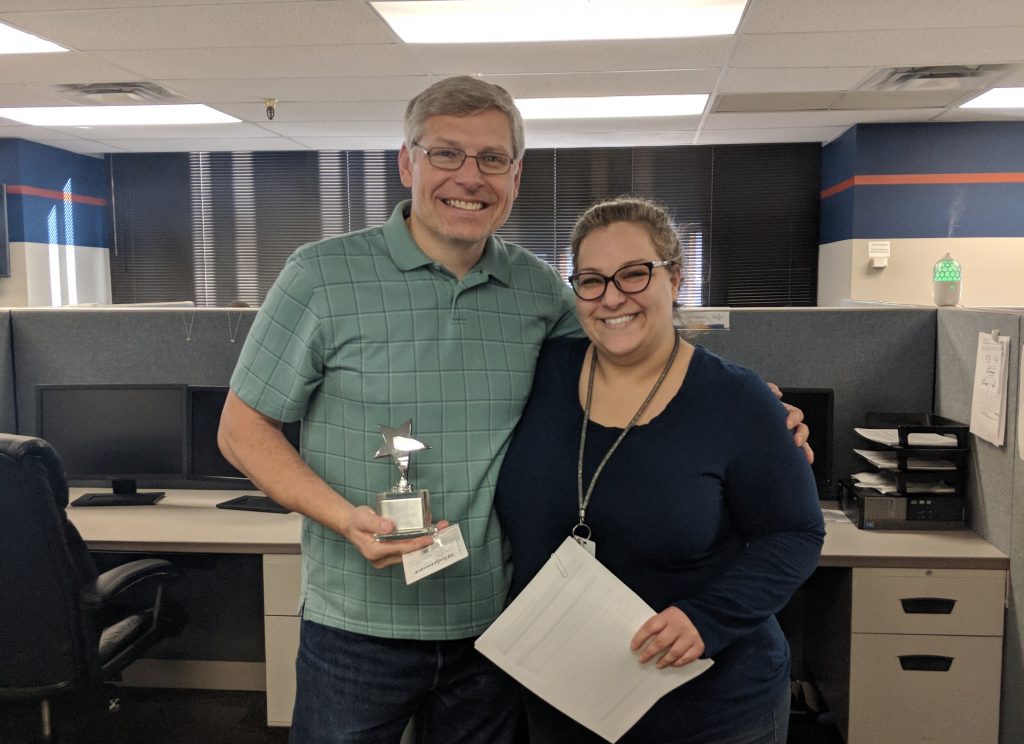 Mike Adams
Nominated by Ava Weber
I nominate Mike Adams — On at least four occasions in recent memory, Mike has solved my last-minute dilemmas so my team had the tools they needed to get our work done. Mike has squeezed in my urgent requests while he was working on other projects, and if he can't help me, he finds the person who can. Mike doesn't tell me "no", instead he says, "I can't do that, but here is another option for you." Mike wants to help us reach our goals, and he is a cooperative and active participant in finding solutions for us as one LynnCo team.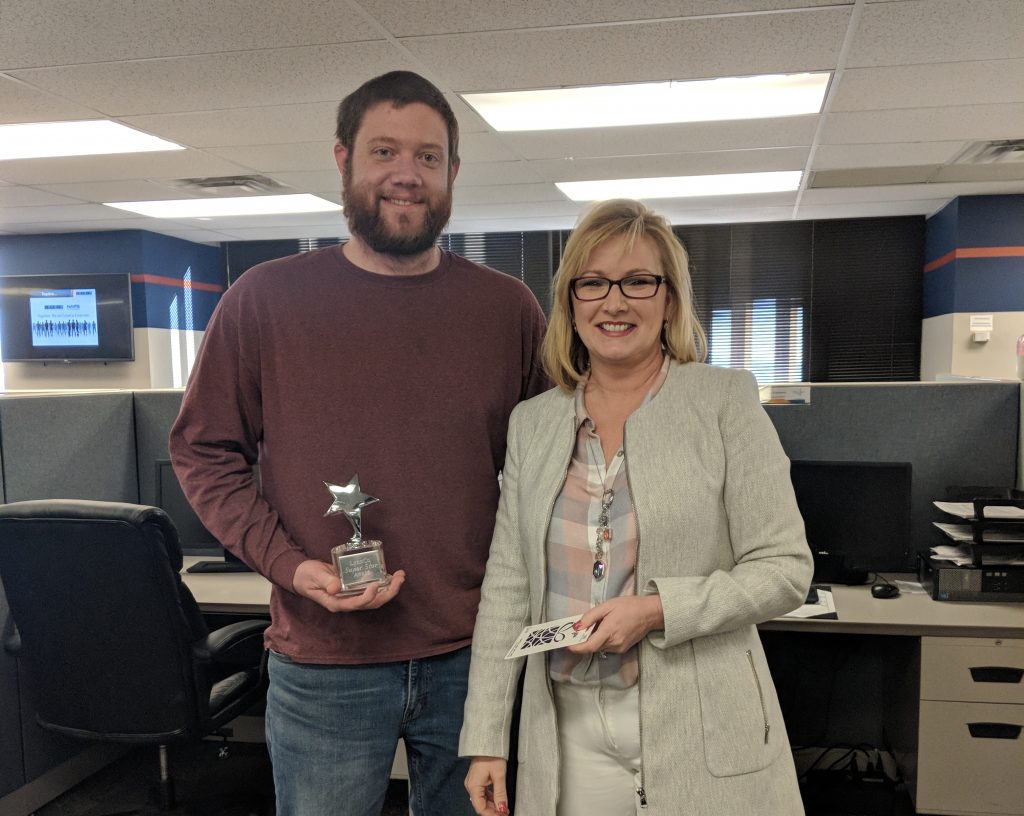 Aaron Hall
Nominated by Anya Chaffers, Manager, Logistics Supply Chain, Leviton in an email to Jae Whang
Good morning, Jae,
I wanted to take a moment and again recognize Aaron Hall for all the excellent support he provides to the Leviton account. We were in a crunch with new contracts going in this week and needed an updated inbound routing guide asap to avoid using non-contracted carriers, and Aaron provided the analysis very quickly. He continues to be a key resource for Leviton — thank you, Aaron.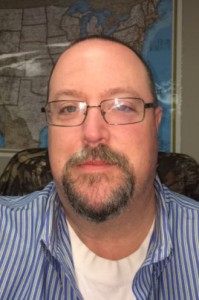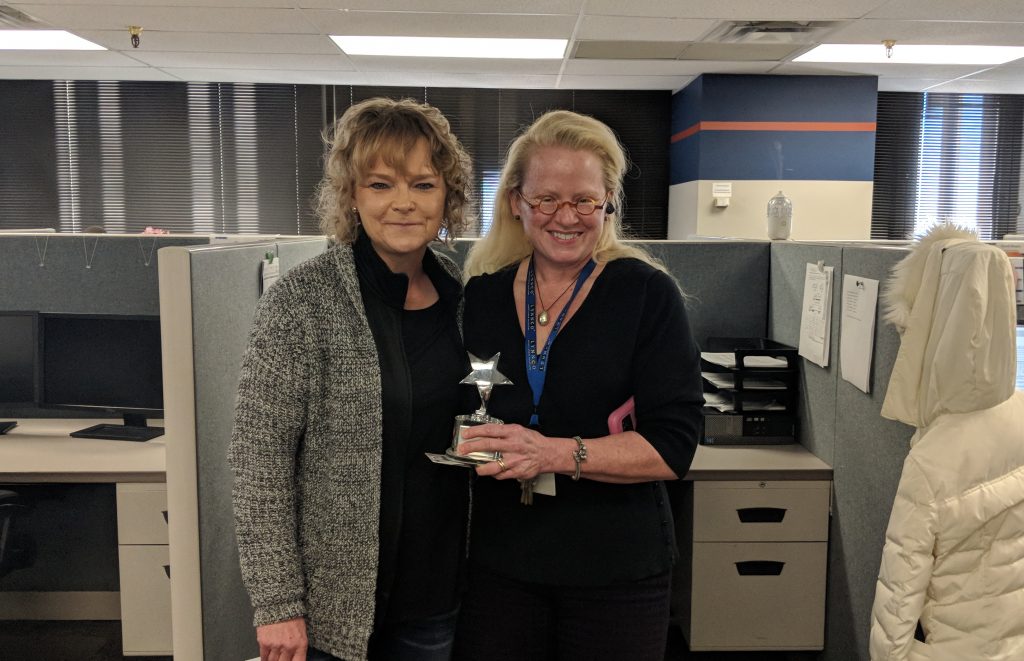 Mike Woods and Clara Nipper
Nominated by Micki Decker
Both of these people played a very critical role in making sure the time in Phoenix was extremely productive and I greatly appreciated all their extra effort.
Mike Woods — for the fantastic job he did while we were in Phoenix with the training of the Logistics Services group. His training was very thorough and detailed. He did a great job helping the Logistics Services team work through issues and was sure to let them all know that if they had questions in the future to just reach out to him as he would be happy to help. Patient, understanding and gave the full explanation of various issues. I too learned a lot.
Clara Nipper —She stayed until 8 PM on a Friday night before the Phoenix trip to pull all the training manuals together for me so that I could take them as carry on for the trip. These manuals were essential reference materials. She didn't bat an eye when my seven tabs turned into 17 tabs, she just went and obtained more supplies. The end product was an excellent reference tool.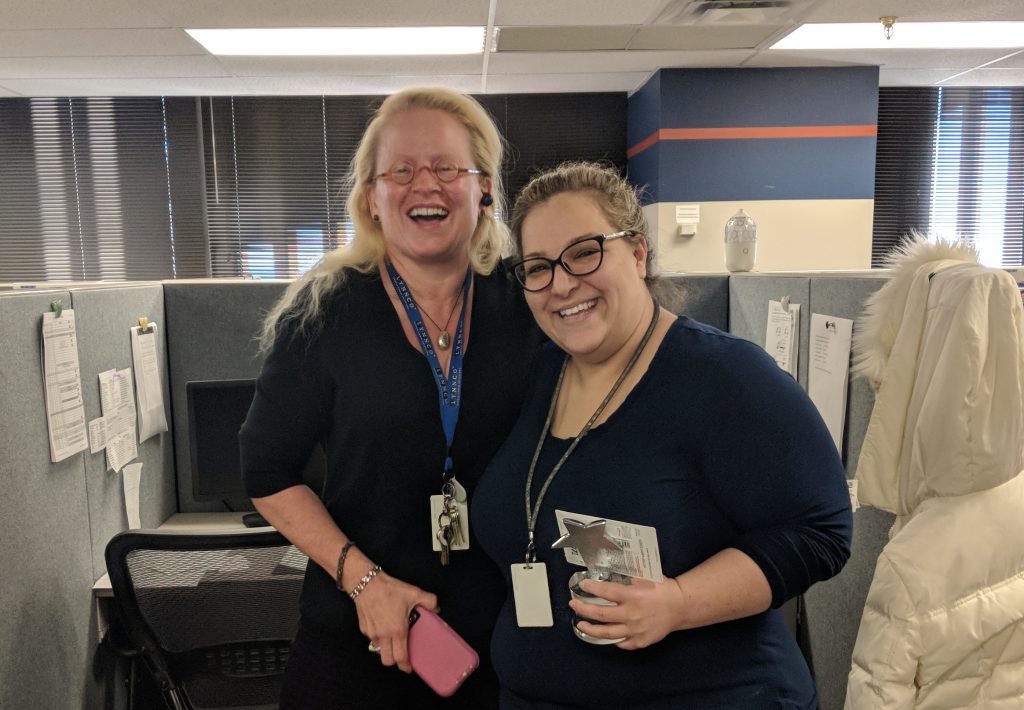 Ava Weber
Nominated by Clara Nipper
I would like to nominate Ava Weber for a Star Award. On Friday, 2/9, I was finishing a project with a very tight deadline and Ava, without being summoned or asked, after a full day of her own work, just jumped in and kicked butt so that I only had to stay three hours late instead of the seven hours I had planned on to get the assignment finished. It was a pleasure to work side by side with her and she made all the difference. I am happy to work extra at any time and working with Ava makes it not only efficient but also fun.
Todd York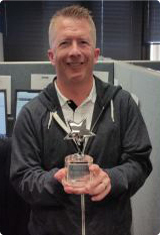 Nominated by Clara Nipper
I want to nominate Todd York for a Star Award because he has so kindly and generously mentored me about becoming more involved with PSG, specifically invoicing, and a tiny amount of market research and creating dossiers. I am so thrilled to be offered these opportunities and to have a coach as smart, patient, and encouraging as Todd makes everything exciting and easy. I want to be of service as often as I can and to learn as much as I possibly can, so I'm grateful every day to work with Todd. He is stellar and I feel lucky to have benefitted from his largesse.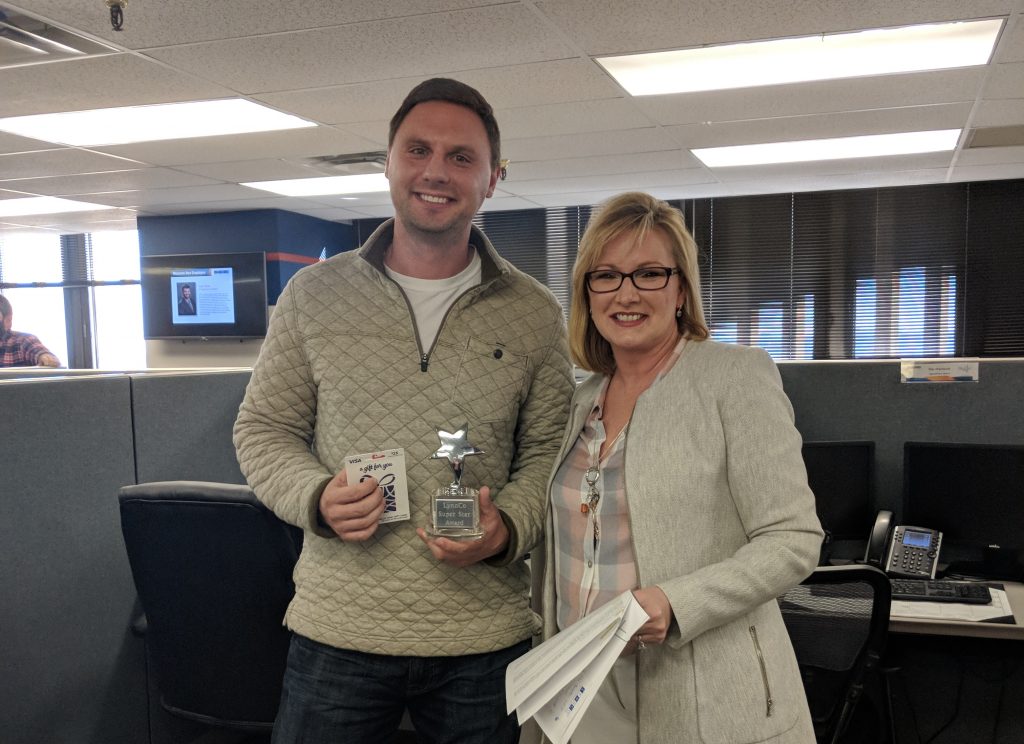 Gracjan Szuba and Tim Warmack
Nominated by Michael Collier
Gracjan Szuba — When conversations began a couple months ago about the Stanadyne On-Site project Gracjan came to me and said he wanted the opportunity to prove himself. If there was going to be short term placement, he said, he was the person for the job. He went on to list off multiple reasons why he felt he was suited for the job. At that point, in my mind, he was the person for the job. He wanted to prove himself and was willing to step up to the challenge.
Tim Warmack — I'm nominating Tim because he identified a problem at Stanadyne … didn't ignore it … didn't pass it on but ran with it! Tim was empowered to scope and present his findings to our internal champion Jeffrey Williams. Tim's findings will not only bring savings via an aggregation process but will eliminate the possibility of shutting down a line.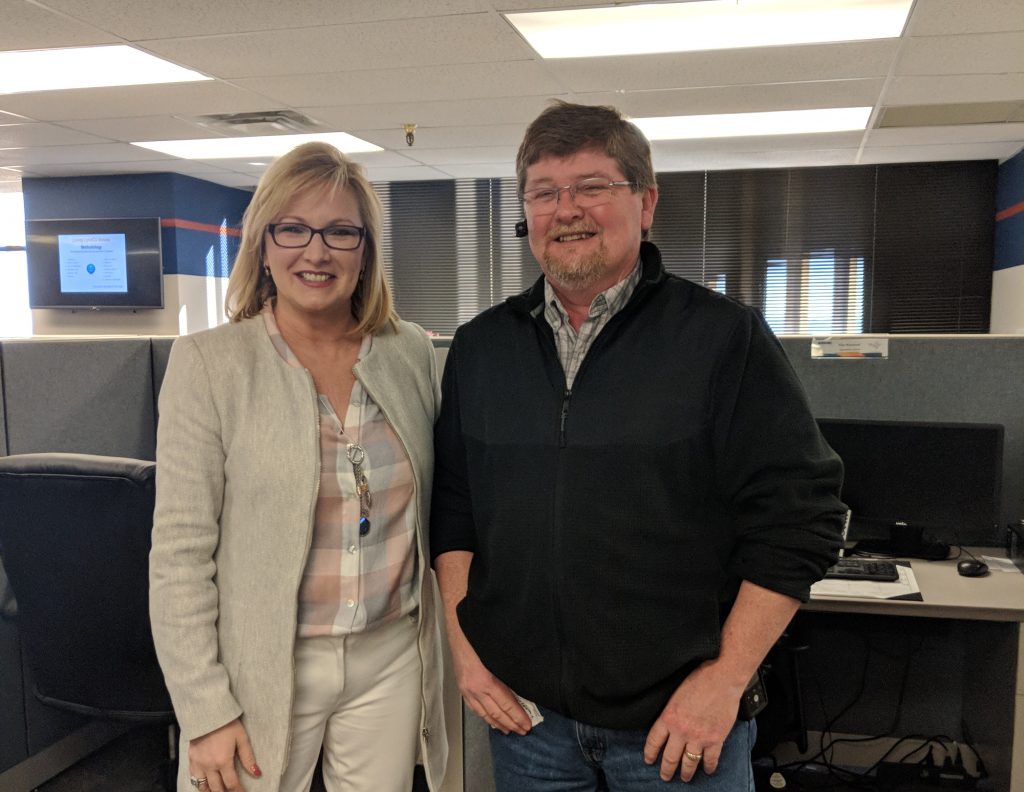 Rusty Alexander
Nominated by Abby Sluice in an email to Josh Hardy
I wanted to reach out to comment on Rusty and the phone calls I have overheard since being up on the 27th floor. Rusty has such an enthusiasm and professionalism to each of his calls that I can't help but smile when I hear him. He's thorough, polite, and like I said, enthusiastic.
---