Star Awards
Jon Warmack
Nominated by David Benitez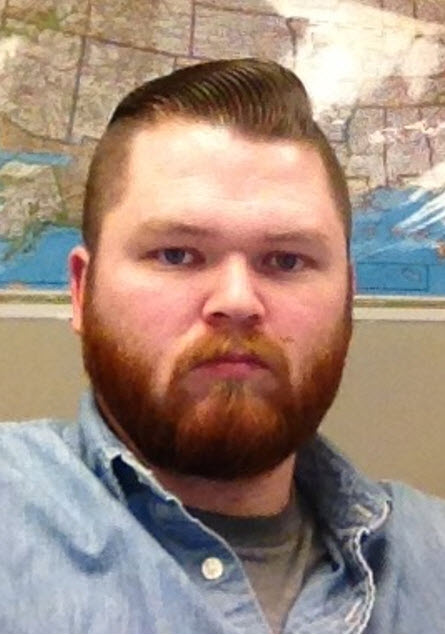 I would like to nominate Jon Warmack for a Star Award for his tremendous work on acquiring a contract with Harmon, Inc. to provide logistics management services on the Wanda project in Chicago. Through intense focus and determination, he navigated through several people and created relationships at Harmon that drove an opportunity to present the LynnCo services for this project. Due to his efforts, Harmon has agreed to have LynnCo manage this project and we presented a contract to Harmon to become a LynnCo customer. His hard work on this opportunity truly deserves recognition and credit.
David Benitez
Nominated by Jae Whang
David is nominated for a Star Award due to his contribution in acquiring a contract with Harmon, Inc. Working diligently with Jon Warmack, LynnCo is now providing logistics management service on the Wanda project in Chicago.
Lavonna Pettit
Nominated by Ronald Lee, Shipping and Receiving Supervisor, Carlex in an email to David Benitez
Dave, I just wanted to let you know how much all of us here at Carlex Ligonier appreciate Lavonna and all she does for us. She is a great communicator and always goes above and beyond to get the job done!
Adam Miller and Kaela Williams
Nominated by Ava Weber
Adam is warm and cooperative and Kaela has won the confidence of our clients with her work quality and communication. I'm so pleased and would like to nominate them for a Star Award!
Autumn DeGarmo — CFS Specialist
Nominated by Ava Weber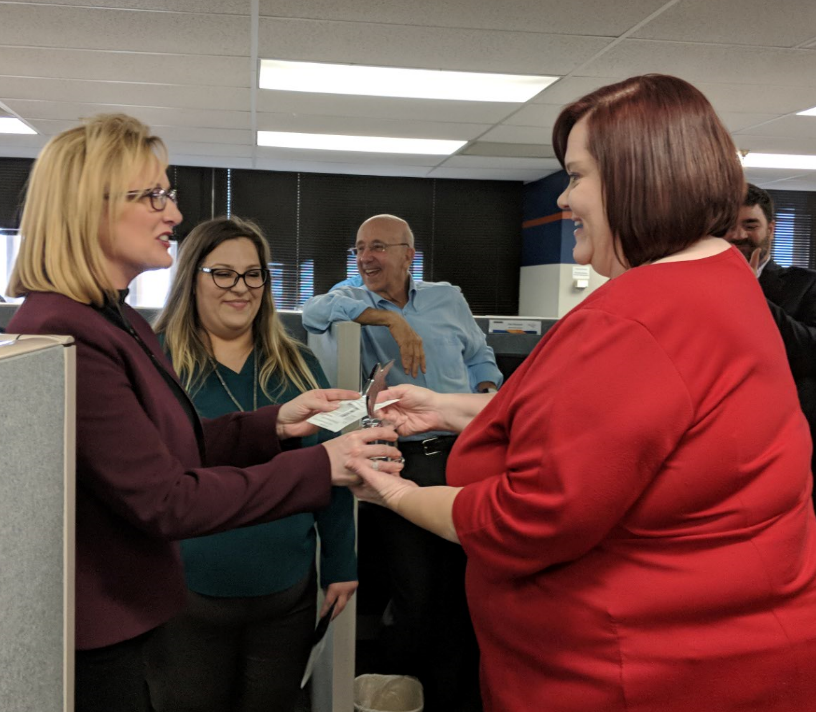 On many teams, if you watch closely, you will see someone in the background who is quietly helping everyone behind the scenes without fanfare. This person often doesn't expect thanks or recognition, and they are so discreet and respectful that even shy people don't feel embarrassed to ask this person for help. On my team, this employee is Autumn DeGarmo. Autumn is reliable, giving quality work day-in and day-out that I know I can trust. She gives help to her coworkers freely with a cooperative spirit. Autumn also worked on transitioning NAFS into Logistics Services as if it were her very own project, putting in significant overtime to help us when she still had her own workload. When I remarked to Autumn that she was keeping a such wonderfully positive attitude despite putting in long hours around the holidays for a project that wasn't even her responsibility, she told me, "Complaining makes you old." Autumn, thank you for being a LynnCo star!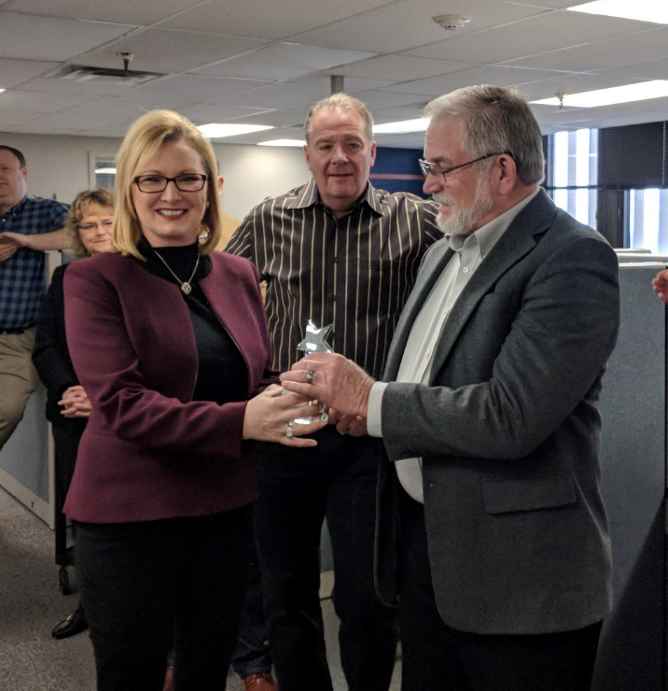 Bill Holman — IT Software Developer
Nominated by Lesli Dinsmore
I would like to nominate Bill Holman for a star award due to his exemplary work on LynnCo website development. Bill was highly communicative throughout a complicated and detailed process. His attention to detail and pleasant demeanor truly made the entire project fun and enjoyable! He worked very hard on this project and I couldn't be more pleased with the outcome. Thank you, Bill!
Jonathan Freeman — IT Software Developer
Nominated by Micki Decker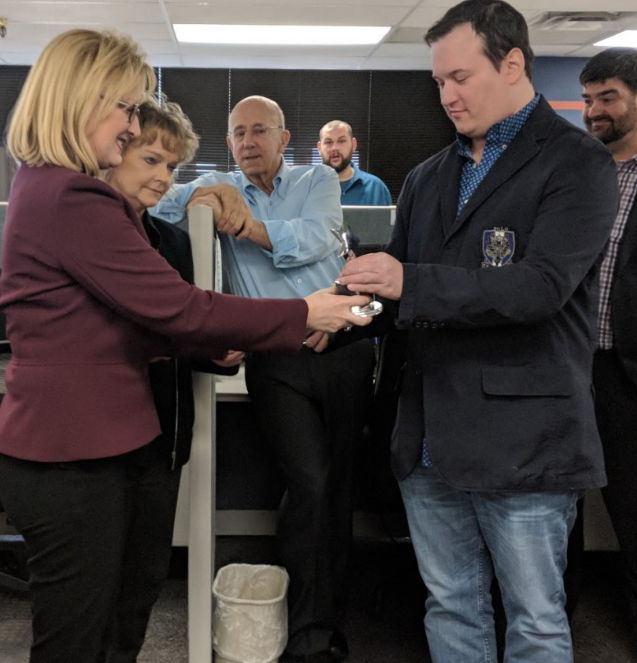 I have been very pleased with the follow through and support that Jonathan Freeman has given the Finance Department. For example, one evening late he had come down to our floor to make sure that a CFS issue had been resolved before he went home for the evening (like he often does). I then proceeded to tell him to get prepared as the next day would be busy. We talked and he said that he could develop the report I needed "in about two hours." I was so impressed with his efforts as he really saved the day. Needless to say, the report worked perfectly right from the start. This kind of thinking "how about we do this instead" is exactly what is needed. He took my request and made it better!
Patrick Looby — Supply Chain Consultant
Nominated by Tim Lynch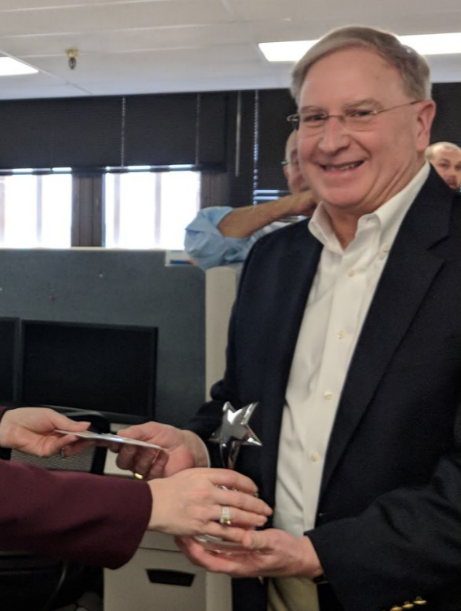 I want to nominate Patrick Looby for a Star Award this Friday. Patrick was instrumental in positioning a trifecta engagement with Jerdon Style. After successfully executing a PSG project, Patrick leveraged his strong relationship with the CFO Michael Hanley as well as their warehousing partner (Moduslink) who voiced another immediate supply chain need Jerdon had, and Patrick intuitively and confidently told them that LynnCo could provide a solution. Patrick then went to his internal team of LynnCo subject matter experts from SCMS to design and propose a solution that addressed their needs. The entire process took no longer than three weeks from agreement signing, and implementation will be even faster. We go live Feb. 1. Great teamwork and collaboration across business units, including another Jerdon service provider for the benefit of our customer.
Mike Comer — Carrier Account Manager
Nominated by Alex Lukens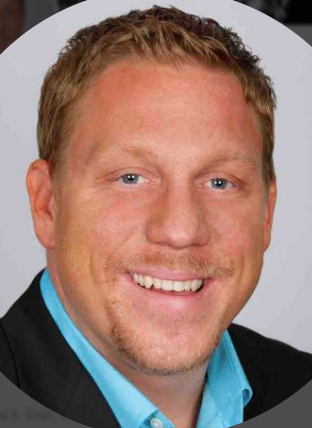 I would like to nominate Mike Comer for the Star Award for his hard work and tenacity to sign our newest client, Rohrer Brothers. Mike has spent the last part of 2017 diving into carrier development and customer opportunities when they come around through his carrier network. Because of his great customer service with these carriers, he received a referral to Rohrer Brothers and began working directly with this client early this year. Mike's main goal is continuing to develop his relationship with Rohrer Brothers for the first quarter and is off to a great start!