What To Know About Import Compliance
How does trade compliance impact your company?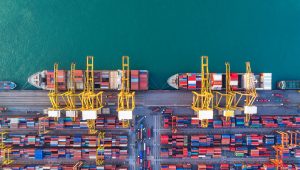 Keeping within compliance laws is critical to eliminate hold ups along transportation. Everyday business operations for all companies are competing for the best balance of supply and demand.
Best practices
Classification and valuation — All importers and exporters involved in transportation are held responsible for declaring a product's value. If incorrectly evaluated or placed, it may result in federal declared fines.
Intellectual property laws — Ensuring all merchandise and packaging abide by all uses of trademarks, patents, and copyrights that may be required within countries is a must. If not marked correctly, it may result in seizure and fines.
U.S. export controls — Red flags are established among customs, including actions such as a customer reluctant to provide necessary information on the end use of your product. Other red flags may include unfamiliarity of the merchandise or desire to pay in cash.
Anti-dumping — To counteract dumping, the process by which a company exports a product at a lower price than normal into a market, anti-dumping became a best practice.
Other government agencies — Understanding the compliance laws in place that dive further than general practices is important. For example, FDA regulations are in place for pharmaceuticals and food products.
Environmental protection — Serving to protect the environment from chemical spills, reactions, or hazardous situations, imported goods must pass environmental protection laws.
Anti-bribery — Some countries have a form of anti-bribery or corruption legislation. United States federal law primarily focuses on accounting transparency requirements and bribery of foreign officials for companies doing business in the United States.
For more information on how to put LynnCo solutions to work for your business, contact your Solutions Strategist, Jeanette Sefers at
Jeanette.Sefers@lynnco-scs.com
.