Do Not Allow a Lack of Trade Compliance Controls to Cost You $20 Million
To stay ahead in an ever-expanding marketplace, it's important that companies focus on mitigating risks and avoiding non-compliance. While global supply networks grow and become more complex, global rules and regulations also continue to evolve. As products and services offer more variety and customization, technology takes on an ever-growing role, supply channels become more intricate, and more international transactions take place, there is a greater need for companies to understand — and have adequate internal controls for — trade compliance.
How does trade compliance impact your company?
Trade compliance is an important part of everyday business operations for companies competing on a global scale today. Within the boundaries of trade compliance laws there is a need to create dynamic solutions. Generating viable, strategic solutions while also minimizing risk can seem overwhelming.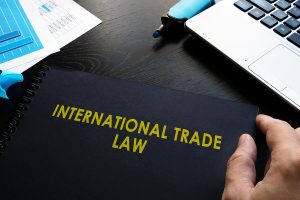 Adding to this need for dynamic solutions is the matter of global compliance laws, as they are bound to be different. To meet these import and export laws, extra steps may be necessary.
Globalization is an increasingly important way for businesses to become or remain competitive; however, complying with various international rules and regulations can create many risks that businesses should be aware of. Here are some recommended best practices to keep your company compliant in the face of an ever-changing marketplace.
Best practices
Classification and valuation — Importers and exporters are responsible for declarations that include harmonized tariff numbers and declarations of product value. Incorrectly stating this information to federal agencies may result in substantial fines.
Intellectual property laws — Make sure your merchandise and packaging abide by all uses of trademarks, patents, and copyrights that may be present in the countries where your product will be distributed. A lack of understanding may result in your product being seized or your company being fined by the government and sued by the intellectual property owner.
U.S. export controls — There are red flags exporters need to be aware of when dealing with their customer overseas. This is because U.S. exporters are responsible for their product not being illegally sold to individuals on different "watch lists" or taken into embargoed countries such as Iran or North Korea. Sometimes a customer may be reluctant to provide necessary information on end use of your product, and this should result in additional questions. Other red flags include: the customer being unfamiliar with the product while still wanting it, wanting to pay in cash, declining routine installation and training, among others. Educating your employees about this is critical to compliance.
Anti-dumping — This added duty serves as a protection for domestic industry in charging foreign imports that are priced below fair market value. This is a way for countries to counteract dumping, which is the process by which a company exports a product at a lower price than normal into a market. Companies who are unaware that anti-dumping duty applies to their product may be subject to fines and penalties for improper customs declarations, as well as be liable for the unpaid anti-dumping duty with interest. One way to avoid surprises like this is to consult with a customs broker before beginning a new product line.
Other government agencies — Compliance with other government agencies' laws requires more approvals to import or export such as the FDA for pharmaceuticals and food products. If these apply to your products it is important to stay up-to-date with the latest requirements by these agencies.
Environmental protection — Serving to protect the environment from chemical spills, reactions, or hazardous situations, imported goods must pass environmental protection laws. The Lacey Act is a conservation law in the U.S. that prohibits trade in wildlife, fish, and plants that have been illegally transported. When sourcing products it is important to consider which components or materials may require certification or additional declarations such as feathers or sea shells for the Fish and Wildlife Service (FWS).
Anti-bribery — Some countries have a form of anti-bribery or corruption legislation. United States federal law primarily focuses on accounting transparency requirements and bribery of foreign officials for companies doing business in the United States. Companies should consider creating a statement of ethics within the company which lines out behaviors that are not acceptable within the organization.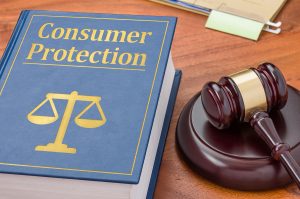 While shortcuts and under-the-radar trading may seem like easier ways of shipping for some, they can be very pricey if caught. In 2005, Ford Motor Company lost two cases in the U.S. Court of International Trade and the Court of Appeals for civil violations. With a series of importations in the late 1980s and early 1990s, Ford Motor Company violated policy by under-claiming the value of their importations. This resulted in underpayment of duty. As a result, they were charged over $20 million for negligence. They failed to declare the value of more than $350 million of merchandise over a five-year period.
Deliberate planning and implementation of a trade compliance program is needed to avoid the risks inherent in international business. LynnCo Supply Chain Solutions offers relevant assistance in the form of voluntary compliance assessments, trade compliance program design and implementation, and employee training programs from a licensed customs broker.
To learn more about how LynnCo Supply Chain solutions can assist you with compliance issues and risk in the supply chain industry, visit us
online
or
contact us
today!