LynnCo Helps Major Retailer Exceed Expectations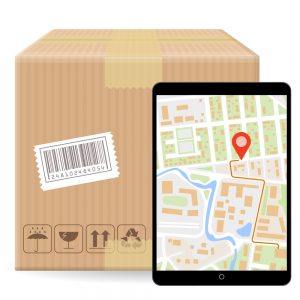 Not long ago, leaders of a major retailer needed logistical guidance. The clients, from a coffee company based out of Seattle, Washington, had endured a lackluster holiday promotion because of weather and logistics complications. As a result, they were ramping up to go all in to make the following holiday event the biggest and best in company history. Fueled by previous season shortcomings, they put forth a tremendous effort, introducing an incredible number of new products to go with the holiday launch: They planned 292 brand-new SKUs — including decorative mugs in elegant gift boxes — as well as new signage and fixtures.
High expectations
The planned promotion resulted in
an increase of shipments by 110% over a four-to-six-week period during the busiest shipping season of the year;
a nearly 50% increase in the amount of cube as a result of the gift boxes for the mugs and packaging for other decorative products; and
wave coordination: As the new fixtures required 100% direct-to-store delivery from a new third-party supplier, store personnel had little storage space and had to schedule to accommodate store customers and staff hours.
This promotion would require a significant amount of less-than-load (LTL) shipping — more than company leaders had ever moved on any promotion. In addition, they created new advertising specifically for the holiday, so they needed products to be in-store in conjunction with advertising to meet customer expectations the national ad campaign would set.
The coffee company executives' expectations couldn't have been higher, and the number of shipments, volume, and complexity of those shipments were greater than any they had previously undertaken.
"The challenge was aggressively planning everything," Steve Robinson, Vice President, Global Logistics said.
To handle this level of logistics coordination, leaders of the giant retailer turned to LynnCo experts.

Visibility, experience, and industry know-how
LynnCo experts brought in-house professionals in specifically for their Control Tower and project coordination experience. They provided the necessary visibility and handled the requirements for inside delivery. They also coordinated fixture delivery then product delivery, which all coordinated with the in-store staffing challenges while also keeping the store aesthetic in mind in terms of customers and lack of storage. They had to coordinate everything down to how drivers delivered shipments to stores and whether staff members would be on hand to receive and place the shipments.
Ongoing on-site effort
LynnCo experts were on-site with the client's team members almost immediately and began to help them organize the project. The clients had never implemented a wave approach, recognized it was fraught with risk, acknowledged it was beyond their technical capabilities, and realized they needed additional support. They needed the domain expertise, industry best-practice approaches, and know-how that LynnCo experts brought. They needed someone 24/7 year-round.
"Every minute of every day, someone had to own this process," Robinson said.
LynnCo professionals manage complex supply chains for service-sensitive businesses, so they have to carefully manage suppliers and inbound raw materials on a just-in-time basis for many of their manufacturers. They applied this experience with the just-in-time and LEAN approaches to manage critical inbound supplies and materials for this client, which was, in this case, products and fixtures.
Carrier coordination
LynnCo professionals negotiated excess capacity with the client's existing carriers and brought on a few additional carriers just for the seasonal effort.
"We brought in each carrier, learned their capacity and ability to commit, then solicited additional carriers to fill the gaps," explained Robison.
LynnCo experts facilitated and coordinated communications with carriers and walked each through the new process and protocol. For LTL, LynnCo professionals took on the project and program management responsibility.
Tricky tracking
This client typically needed to track three or four supply chain events for any given promotion. For this specific event, LynnCo personnel provided visibility to nine discreet shipping events:
The shipment the client tendered to the carrier
The shipment the carrier accepted
The shipment the LTL carrier picked up
The shipment arriving at the LTL origin terminal
The shipment being loaded to the LTL origin break bulk
The shipment being loaded to the LTL destination break bulk
The shipment being loaded to the LTL delivery terminal
The shipment being loaded to the LTL delivery truck
The actual shipment delivery
Exception reporting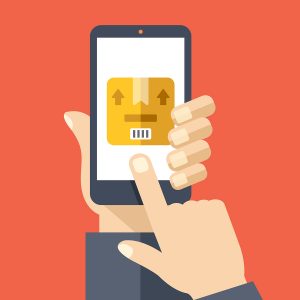 In addition, LynnCo experts provided detailed reporting, quickly alerting the team to exceptions when shipments didn't move according to the very precisely coordinated timeline. This type of exception would open a help ticket that would escalate to an intervention if the help ticket wasn't resolved in the time allotted with full visibility into and reporting on the entire process. LynnCo professionals worked jointly with the client to design the process, then the LynnCo team executed it all.
Recognizing that they had to carry out coordination based on effective business practices down to the level of the driver, LynnCo personnel made sure the client had the reporting and analytics necessary to immediately assess progress.
"We had daily meetings to review the process," Robinson said.
Hacker-free environment
In addition to coordinating logistics, handling communication, and providing reporting and resolution, the LynnCo team members acquired a higher level of security compliance on behalf of the client just to handle security needs. Through this diligence, LynnCo experts eliminated the worry of hacker interference from an already complex process.
Icing on the cake: optimization
In addition to tendering the shipment, ensuring cybersecurity, and providing visibility, reporting, and analytics, LynnCo personnel helped the clients consolidate when possible. They provided optimization for the client to make shipments as cost-effective and efficient as possible.
Stunning success
The client achieved an incredibly high success rate — beyond 99% for all of North America and Canada. In addition, the sales lift from the promotion was phenomenal. And without a doubt, this major retailer couldn't have done it without LynnCo professionals' high-touch service, Control Tower, experience, and industry know-how. When tested in the spotlight of high expectations and within a very risky and complex supply chain environment, LynnCo experts deliver service above and beyond industry norms and client expectations.