Communication Through Transportation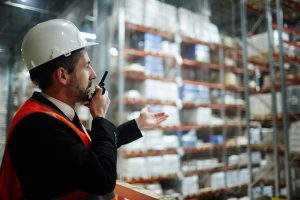 In a world where communication is constantly adapting to the population needs, each company is required to keep up with the trends by changing their process flow so as not to fall behind.
Large-scale supply chain differs from a smaller, locally-faced supply chain. When handling large equipment or machinery, the different processes required to transport the product appropriately are heavily important.
By the nature of large scale products, like equipment and machinery, the dollar-worth amount may reach millions. Thus, as most would, the purchaser wants to be able to track the shipment. While this is not a standard luxury for many within supply chain operations, LynnCo has developed a process that enables shipment tracking.
Visibility into a shipment status can become especially difficult when handling international shipments. LynnCo has advanced its services to give purchasers more visibility into the status of their shipped goods, which is done through more intricate data measurements and analytics. Using different modes of transportation can also make tracking difficult, as specific modes may not be clearly known at the time of shipment, which can be especially dependent on weather. These modes of transportation include: air, package carriers, trucks, rail, water, pipeline, and intermodal.
Weather is an important thing to note when it comes to communication of a shipment. Handling an order in a timely matter and adjusting the intended route to achieve an on-time delivery may be required. If, and when, this problem arises, the communication between all three parties involved: supply, purchaser, and shipper, become essential in all of the following ways:
The purchaser's cost and time of expected delivery may be altered.
The shipper's need to know where the delivery is going next.
The supplier must oversee and execute the shipment in the best way.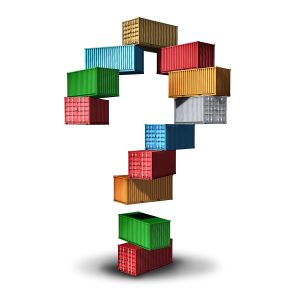 This disruptive nature of technology can be seen in cases of ordering a pair of tennis shoes on Amazon and being able to track every second of the shipping process. However, not being able to track a multimillion dollar shipping order.
Technology is a large influence on the ability of having effective communication between the shipper, supplier, and purchaser. Being able to have the forensic capability into a shipment allows for more insight and ease of mind to the purchaser.
Ultimately, technology has a large influence in the shipping process and LynnCo has noticed the purchaser's needs of accurate information. LynnCo then responded and addressed this need through allowing for more data and analytics to be available.
For more information on how to put LynnCo solutions to work for your business, contact your Solutions Strategist, Jeanette Sefers at
Jeanette.Sefers@lynnco-scs.com
.