Communication Efficiency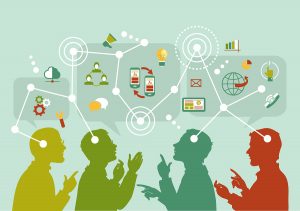 Communication plays a key role in supply chain success. Without proper communication between all channels, errors and inefficiencies are far more likely to occur. Today, one of the greatest tools that enables us to communicate efficiently with channel members is technology. Technology in the supply chain industry can help to simplify the transportation management process. Simplifying the transportation management process enables your business to operate more efficiently, which can give more control over the entire operation.
The use of technology in transportation can come in various ways, but according to an article by Oxford College of Procurement & Supply, "It all boils down to the simple fact that with proper communication between stakeholders and external suppliers, more creative ideas can be brought to the table; thus, improving the process. If people from different points of the process are able give ideas for improvements based on firsthand experience, it stands to reason that this will made for a much better managed process."
And while communication remains a crucial part of operations, it is often a weakness for many companies. Communication for both internal stakeholders and external suppliers is one that cannot be overlooked. Taking the needed steps to achieve the most effective communication is essential.
According to an article by CSCMS, taking steps to improve communication has the following benefits:
Improves productivity. When everyone clearly understands processes, goals, priorities, and tasks, they can work more efficiently. When employees require less clarification, they can spend more time on the tasks at hand.
Improves morale. A confident and competent management team goes a long way. When management is excited about goals and how to achieve them, employees can become more motivated.
Develops the team. When employees are clear on what is expected, it can generate a more harmonious setting. Team goals and expectations help to create a team vision. Teams win together.
Technology is at the tip of all our fingers, and utilizing it in the right way to achieve effective communication is more than advantageous — it's a necessity.
For more information on how to put LynnCo solutions to work for your business, contact your Solutions Strategist, Jeanette Sefers at
Jeanette.Sefers@lynnco-scs.com
.