LynnCo SuiteEdge™ Helps Glass Manufacturers See Clearly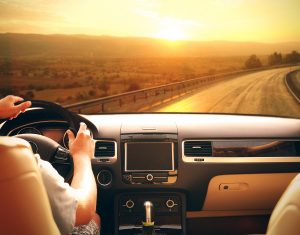 Carlex Glass is an automotive glass manufacturer whose employees produce windshields and other glass products for major automotive manufacturers, including Chrysler, Ford, and General Motors. Carlex professionals are also LynnCo customers, relying on LynnCo reporting for day-to-day operations and visibility that help them make practical determinations in terms of materials planning and inventory as well as ensuring shipments show up at the right times.
Although their orders are fairly level — driven by original equipment manufacturers and how they're producing — logistics and material planning is still a daily task. Carlex Materials and Logistics Manager Terry Nichter is involved with everything coming into the plant. He works with Carlex buyers and those in other departments to identify opportunities to save money and modify scheduling.
"You have to decide how much you want to hold and save on transportation — or how much you want to spend on transportation and save on inventory," Nichter says.
Nichter's job entails looking at transportation dashboards to see what's en route to the plant every day and communicate that information to the receiving group to ensure they're ready with the space and labor necessary for what'll be delivered. It's his responsibility to check for irregularities or odd occurrences that show up on reports multiple weeks in a row.
"I pull reports to check and see where expenses can be saved," Nichter says.
For all these daily tasks, he uses the Carlex-customized LynnCo supply chain software platform, SuiteEdge™. The folks at Carlex rely on the ease of use and ability to quickly ascertain necessary information from the LynnCo site that helps them make key decisions quickly.
As Nichter explains, "You don't have to do a lot of pivoting with the information from the LynnCo site. They have so many filters, you can do most of what you're targeting by using their filters. The answers I'm trying to find are pretty straightforward from their website. For example, I wanted to compare total spend for 2015 versus 2016, and it's really not difficult to grab exactly what I'm looking for. I get a quick number and I can move on."
This level of investigative analysis through custom drill-down filters provides an unprecedented level of visibility. When it's easy for business leaders to visualize and understand large amounts of data quickly to know exactly what's happened — and what's coming around the bend — they can make better business decisions.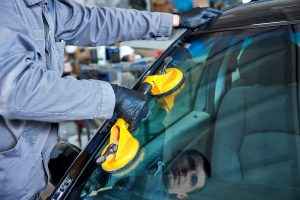 In addition, LynnCo experts set up a supplier shipment portal that allows all suppliers to input detailed information about what they're shipping to Carlex and when into the LynnCo Carlex system. This data is then available to Carlex personnel ahead of time so they can ensure suppliers come into compliance with shipping agreements. In addition, knowing what's coming when not only gives Carlex professionals visibility for planning and scheduling but also the ability to stop or redirect shipments on demand. They appreciate this flexibility.
Looking to the future, those at Carlex hope to take greater advantage of LynnCo capabilities.
"In general, most of what we've done with LynnCo has focused on cutting bigger lanes," explains Nichter.
A potential future focus is to look at shipments from Mexico and other longer routes in terms of moving things a different way — for example, combining shipments for two Carlex locations and coordinating supplier contracts.
For now, Carlex personnel will continue to rely on the support and information LynnCo reporting provides at their fingertips, but they hope to continue to grow this partnership to reap the full benefits LynnCo experts offer to all their clients.
For more information on how to put LynnCo solutions to work for your business, contact your Solutions Strategist, Jeanette Sefers, at
Jeanette.Sefers@lynnco-scs.com
.